Many of you have been waiting longingly for the little sister of the Mynta wallet since it was released. Today it is finally time! ❤️  The English Little Mynta ebook is now available in the store.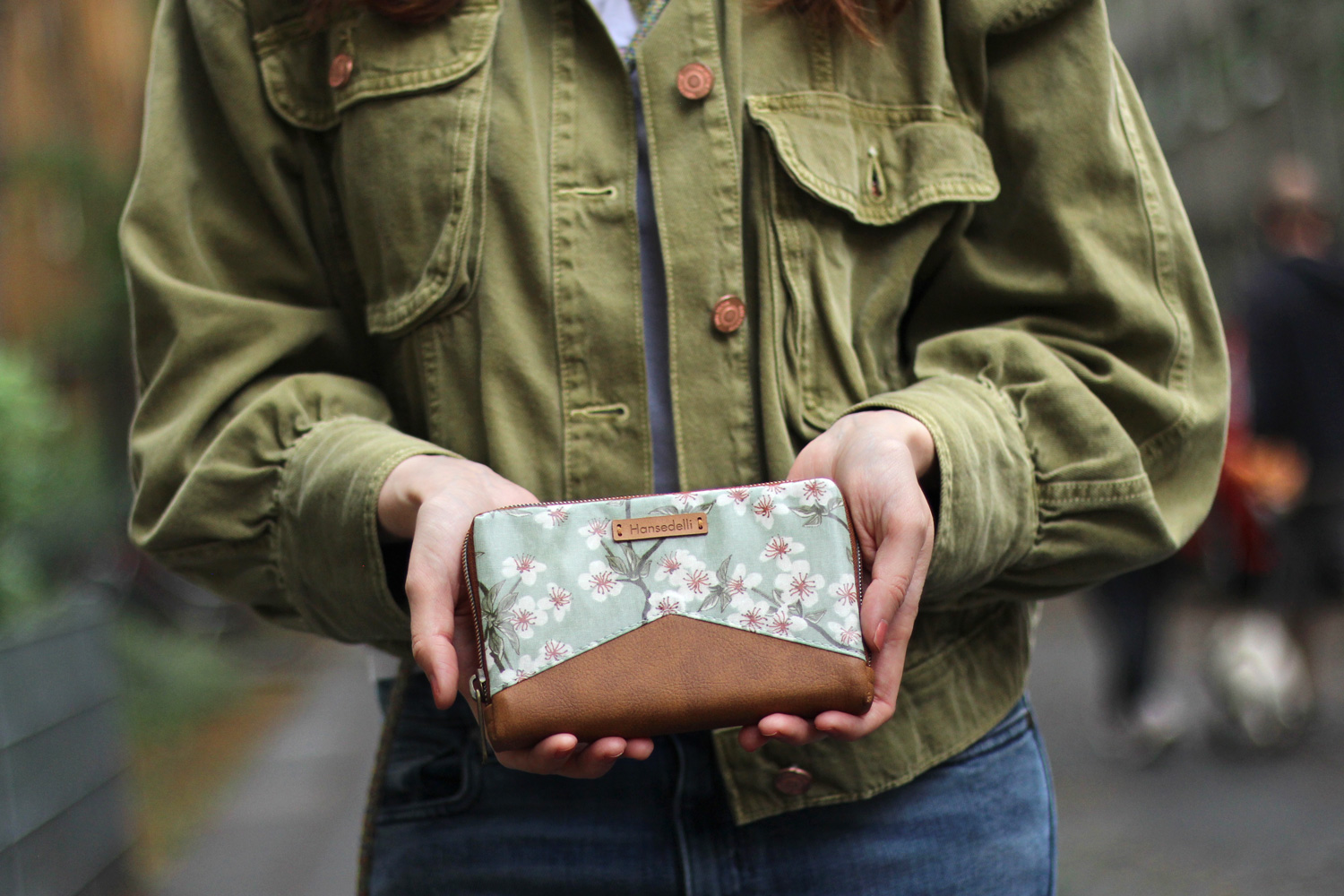 It measures approx. 10cm x 16cm and is a zip-around wallet just like its big sister. You will see many parallels between the two sisters, but also some differences (inside) due to the smaller size.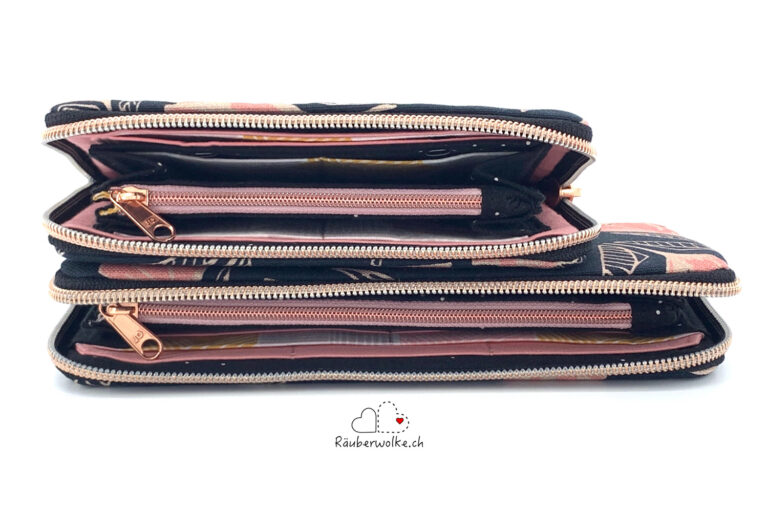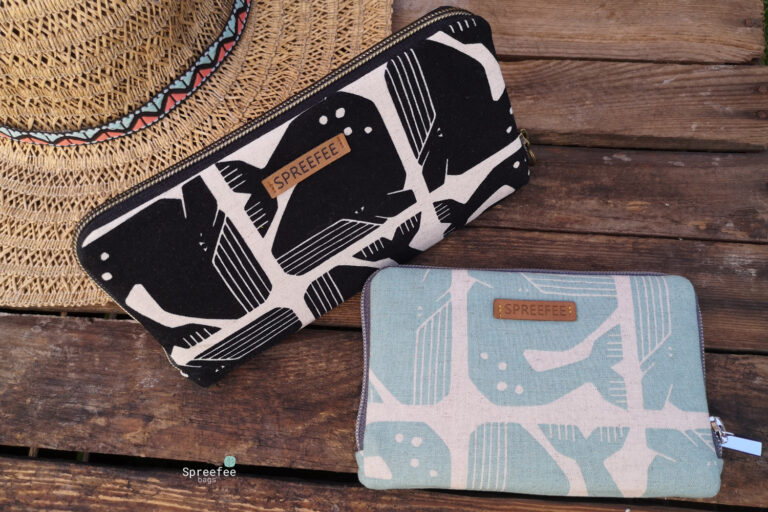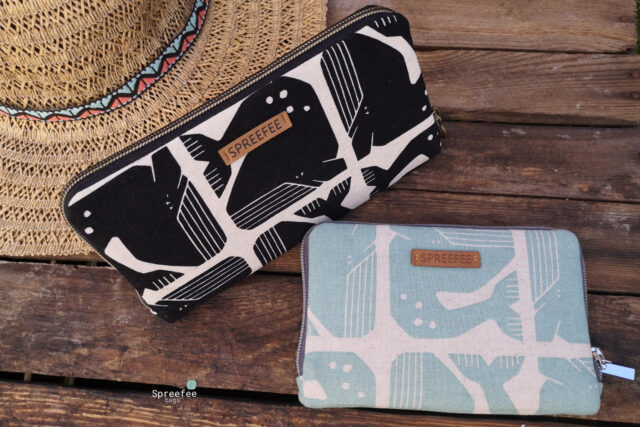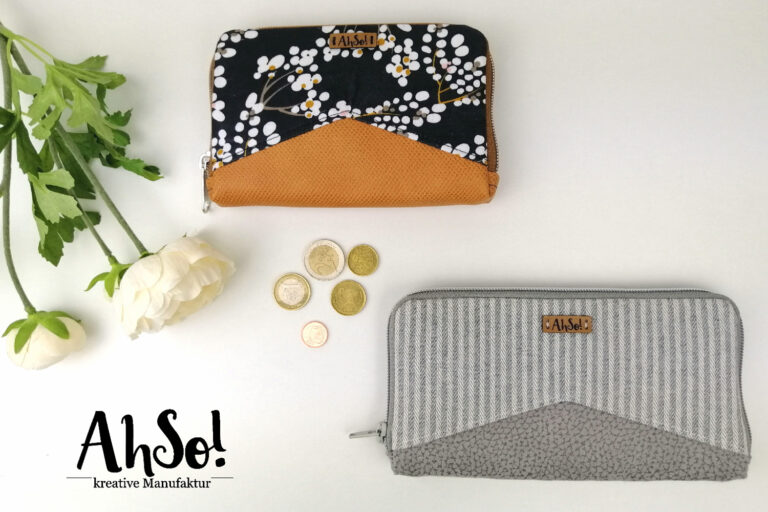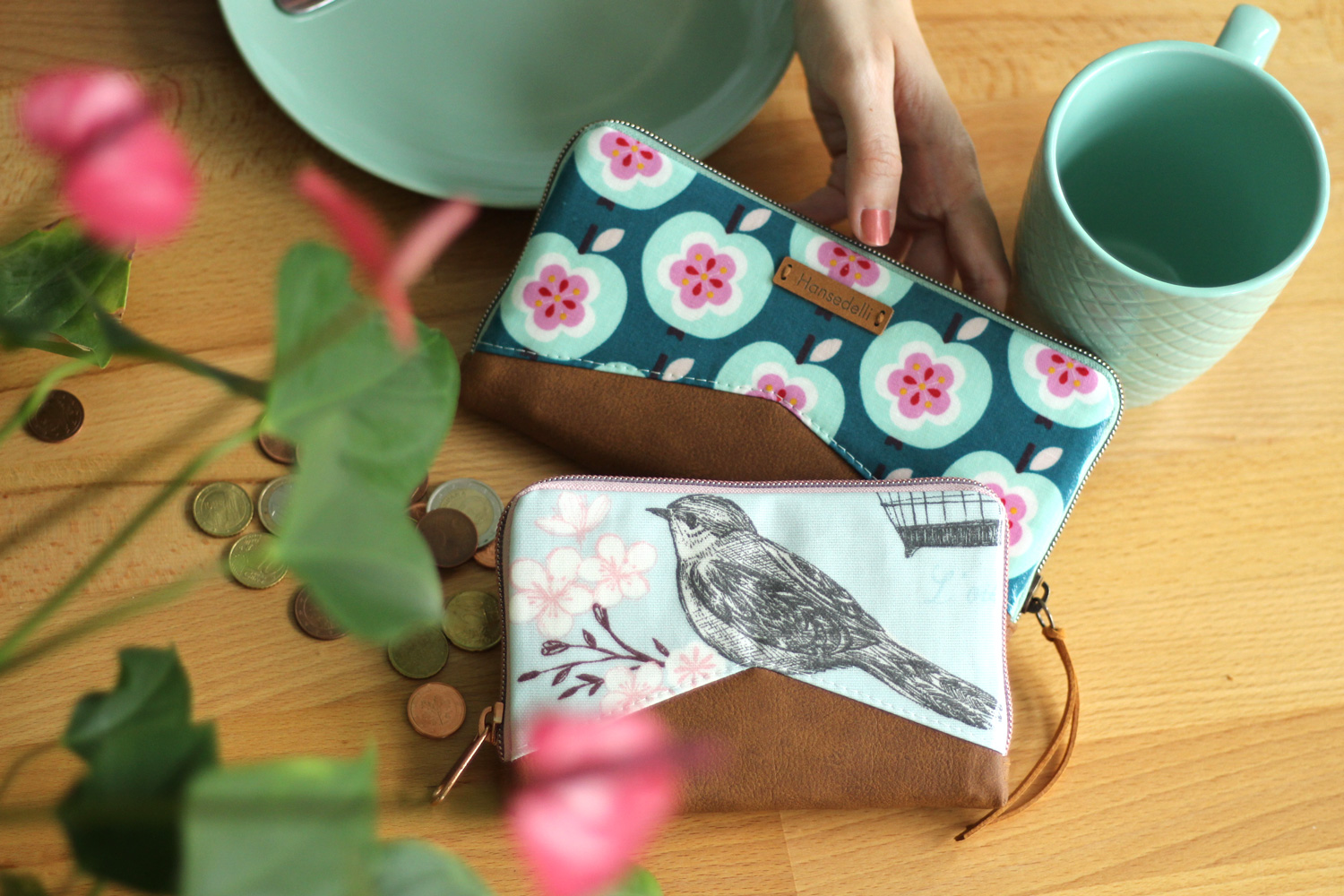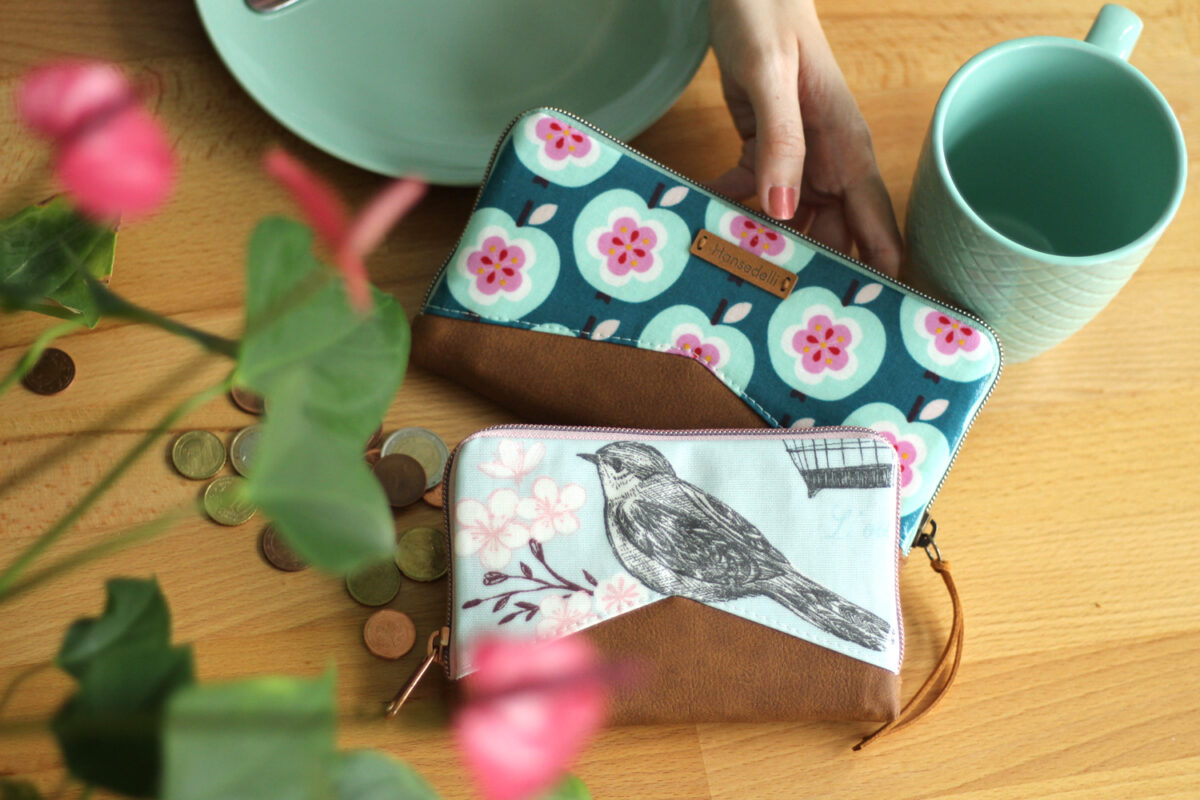 Inner details of the wallet
It offers space for up to 11 cards, which can be inserted upright into the card slots. Thus some card trays can be doubled. The banknotes (up to approx. 15.5cm width) fit unfolded into the designated banknote compartment. The large coin compartment inside has been retained, because it is simply so mega practical, right ? But you can also replace it with another, simple divider and store the coins on the outside in the zipper pocket.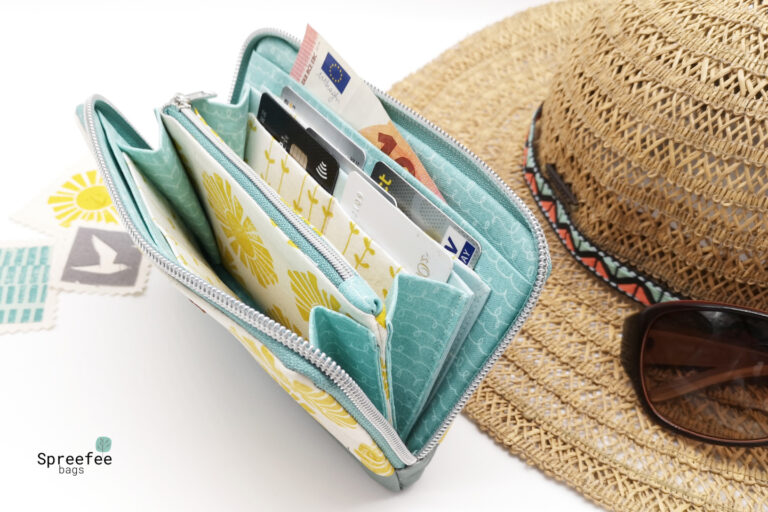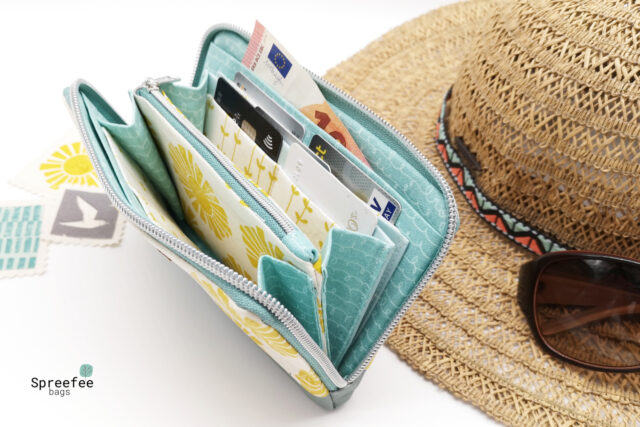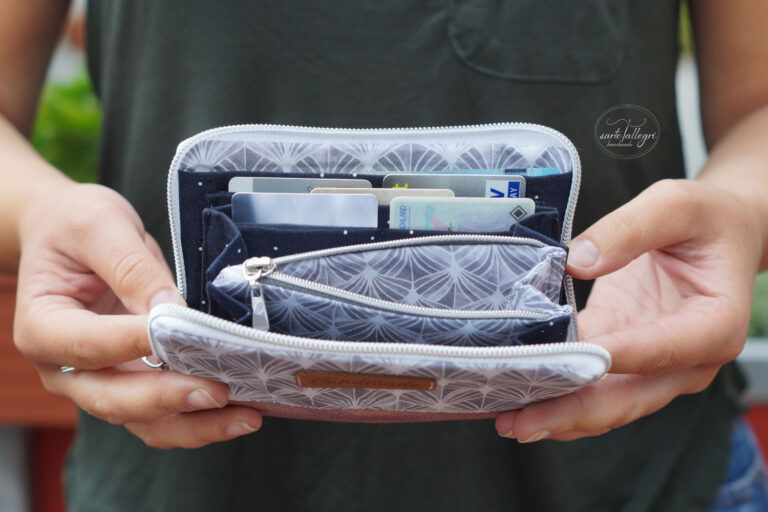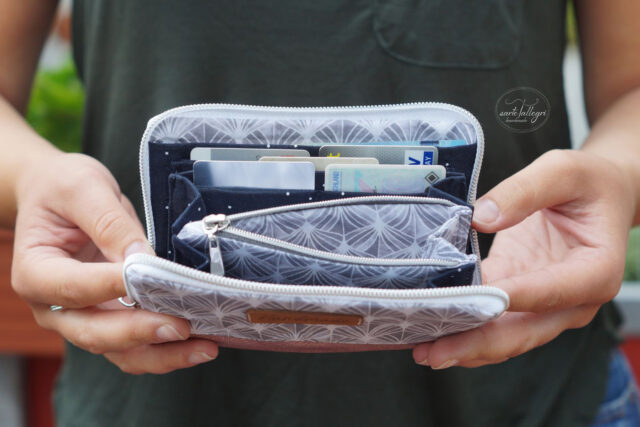 Little Mynta can also be sewn as a small, universal purse. Just leave out all the compartments and the accordion gussets and you have a pretty, quickly sewn bag.
In further pattern testing, great uses have arisen, e.g. for the external hard drive, for a shopping bag, for passports, and much more. Have a look into the Little Mynta LookBook for more examples.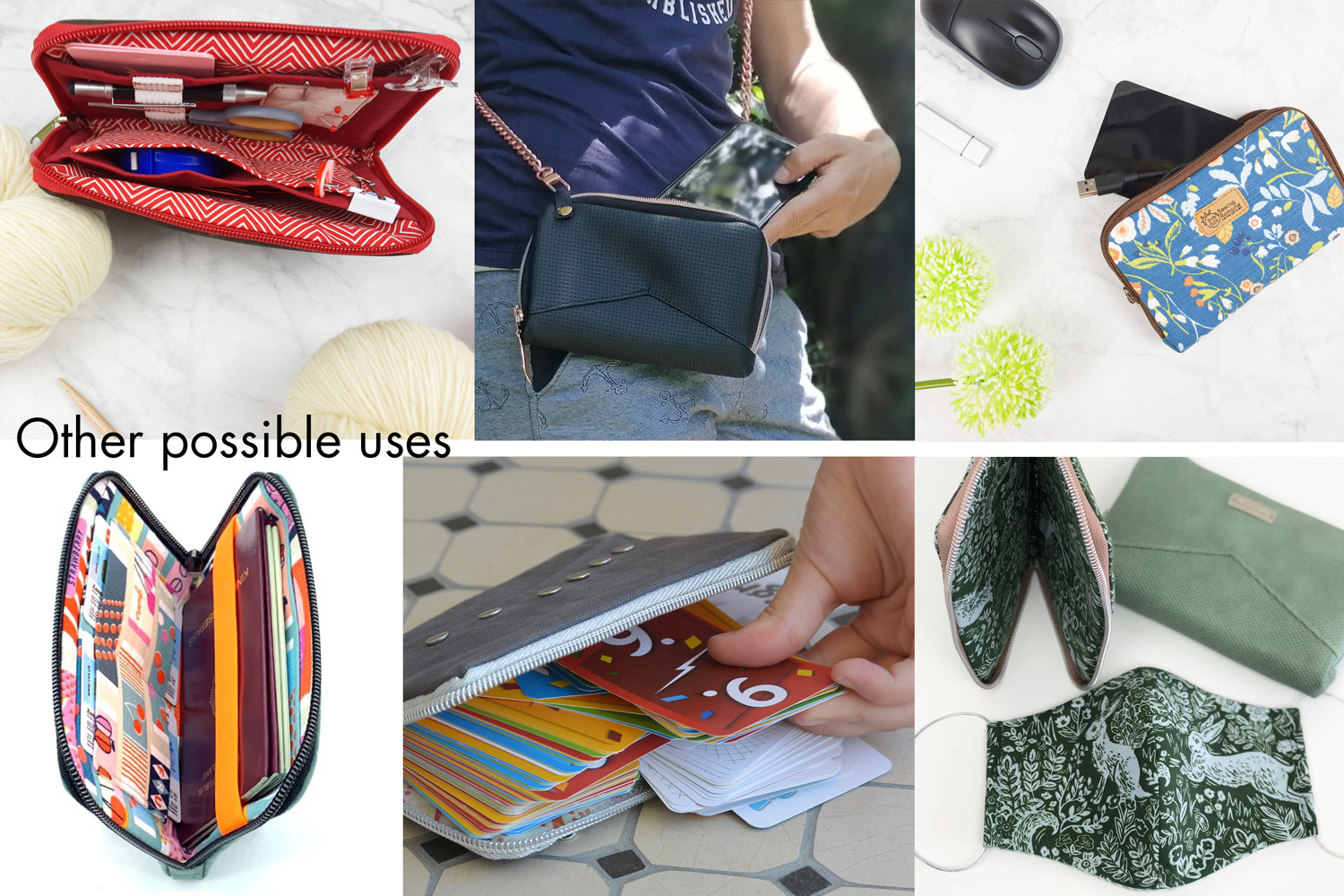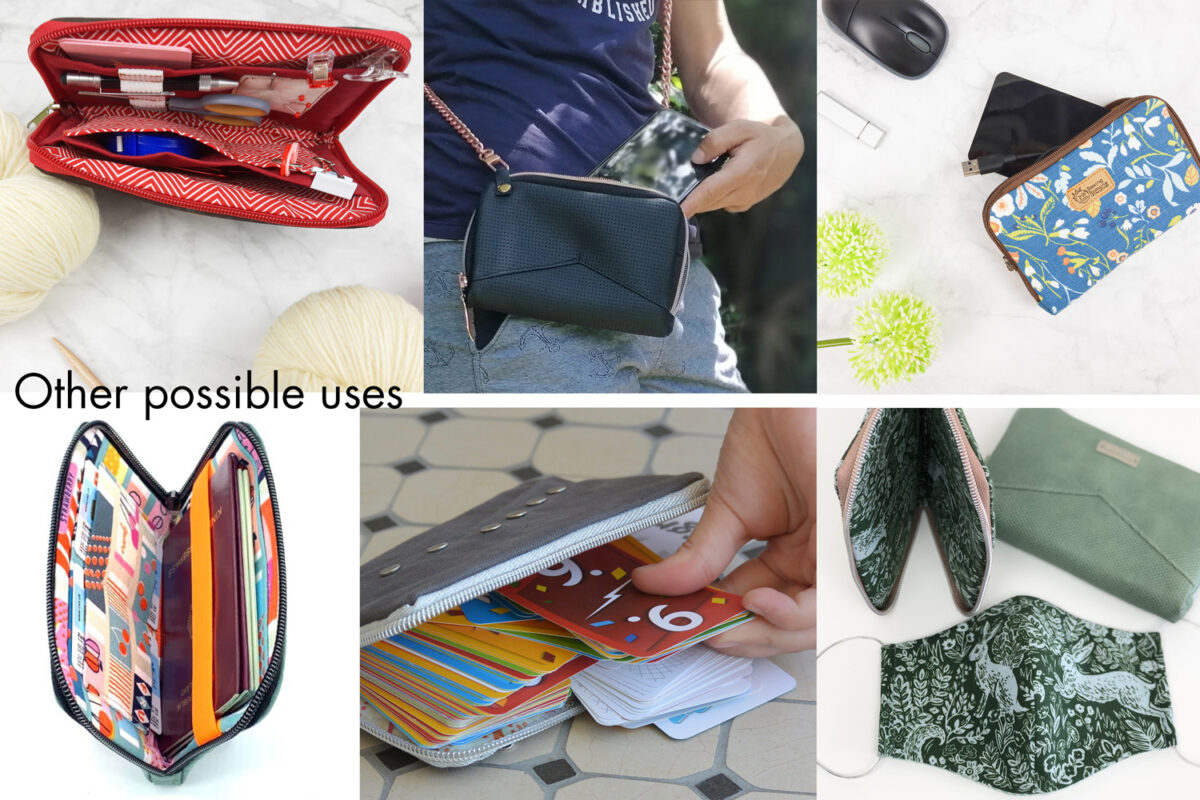 Little Mynta wallet + fanny pack Rikka = Dream Team
The Little Mynta fits nicely into the Rikka fanny pack (PS: But also the big wallet fits into the fanny pack – but here it gets a little tight).
And now I wish you lots of fun with English "Little Mynta" ❤️