Since there is always the question how to buy the English pattern (e.g. of the VARA-Ebook), I thought about writing a short post about how to order the English patterns 🙂 It's very simple and you just have to follow the instructions. So far there are only two English patterns, but the other patterns will be translated bit by bit.
On the page "Schnittmuster" (Pattern) you can find the English ebooks as well. It is best to click on "English patterns" in the side menu. Now click on the picture of your chosen pattern. Make sure that you really chose the English version (it is written "English Version" on the image as well).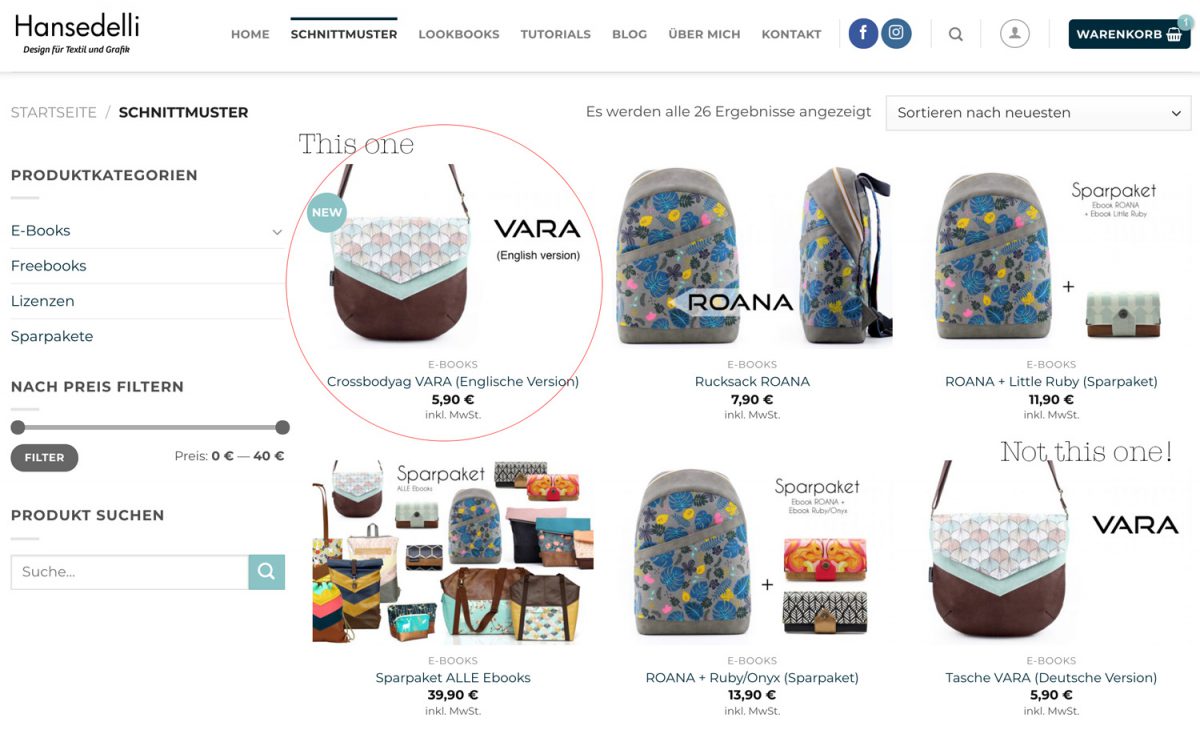 You will now be redirected to the page of the article description of the pattern. There you can read again, what the pattern is about and find informations about fabrics, measures and so on.
Push the Button "in den Warenkorb", which means "add to shoppingcart".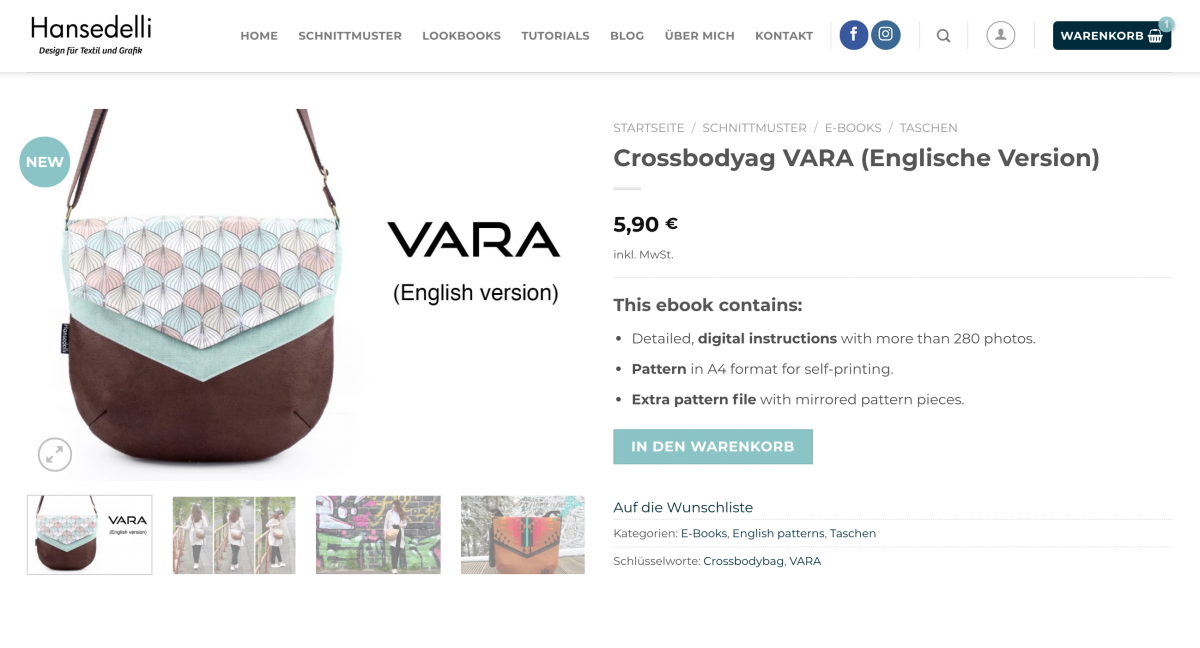 Now click on "Warenkorb" (Button right upper corner) and you will be redirected to your shoppingcart. There you can see whats in your shoppingcart.
Choose "Weiter zur Kasse", which means "continue to checkout".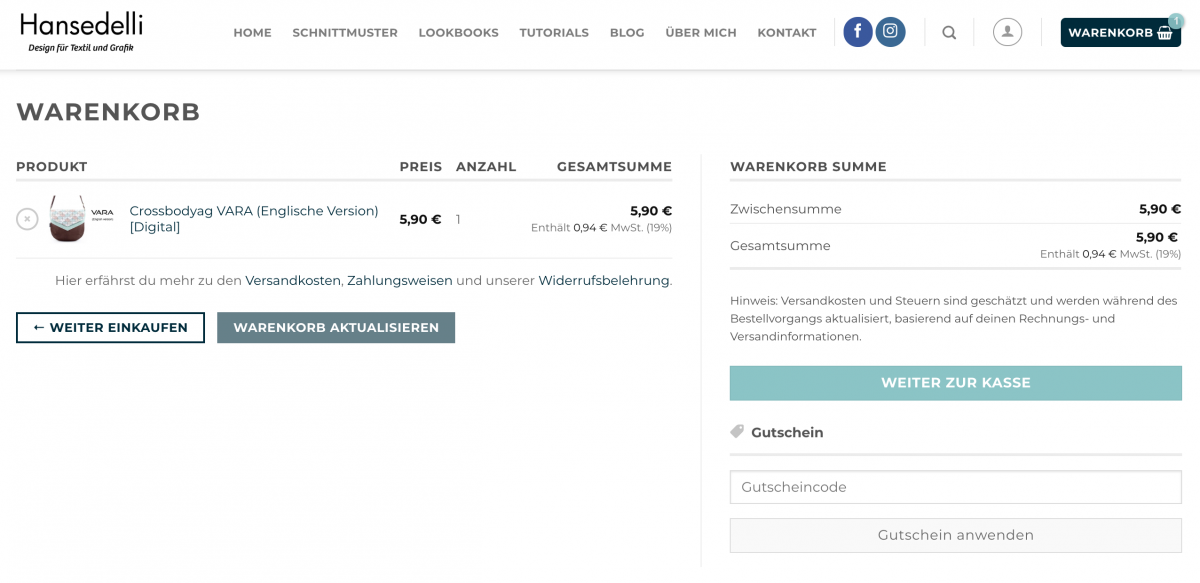 There you have to fill out with your information (see picture below) and choose how to pay (PayPal may be the best option). After you have filled out everything, you press the button "Weiter".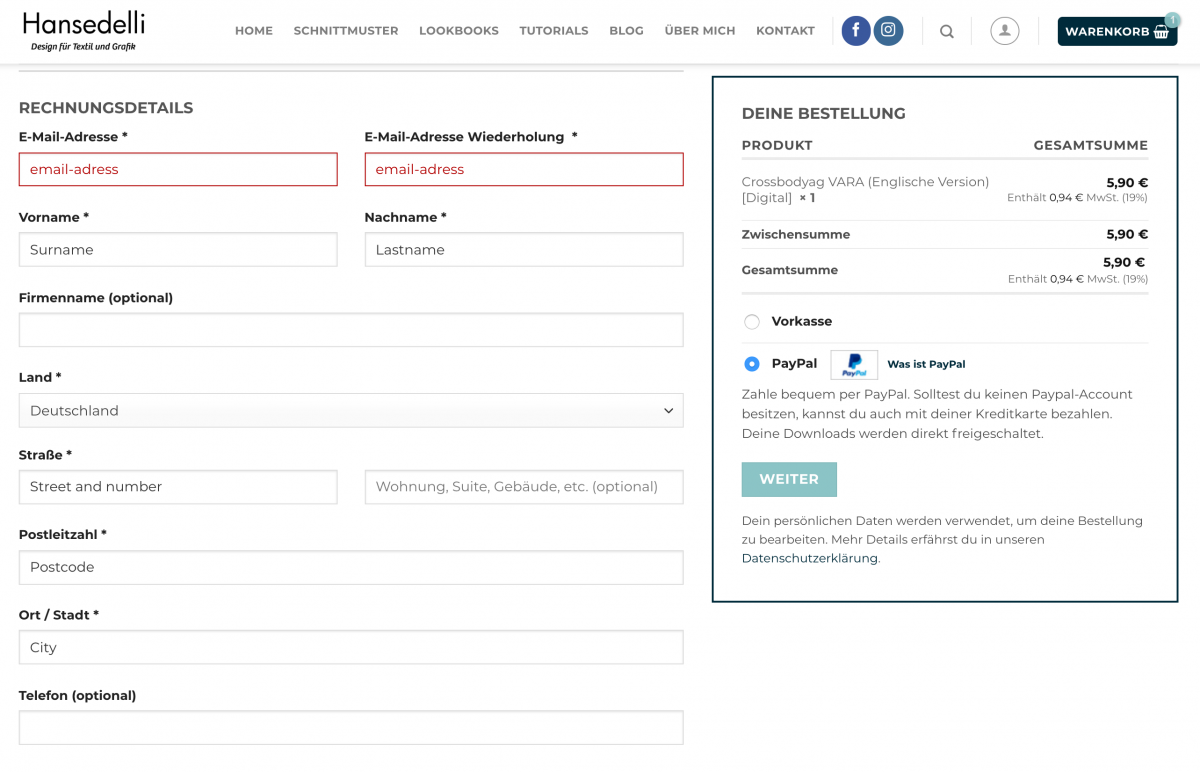 Then you will see your order and information again, and if everything is correct, check the two boxes underneath (that's just for accepting terms and conditions and digital products terms) and push the button "Zahlungspflichtig bestellen" which means "order now".
PayPal will open now and you can make the payment.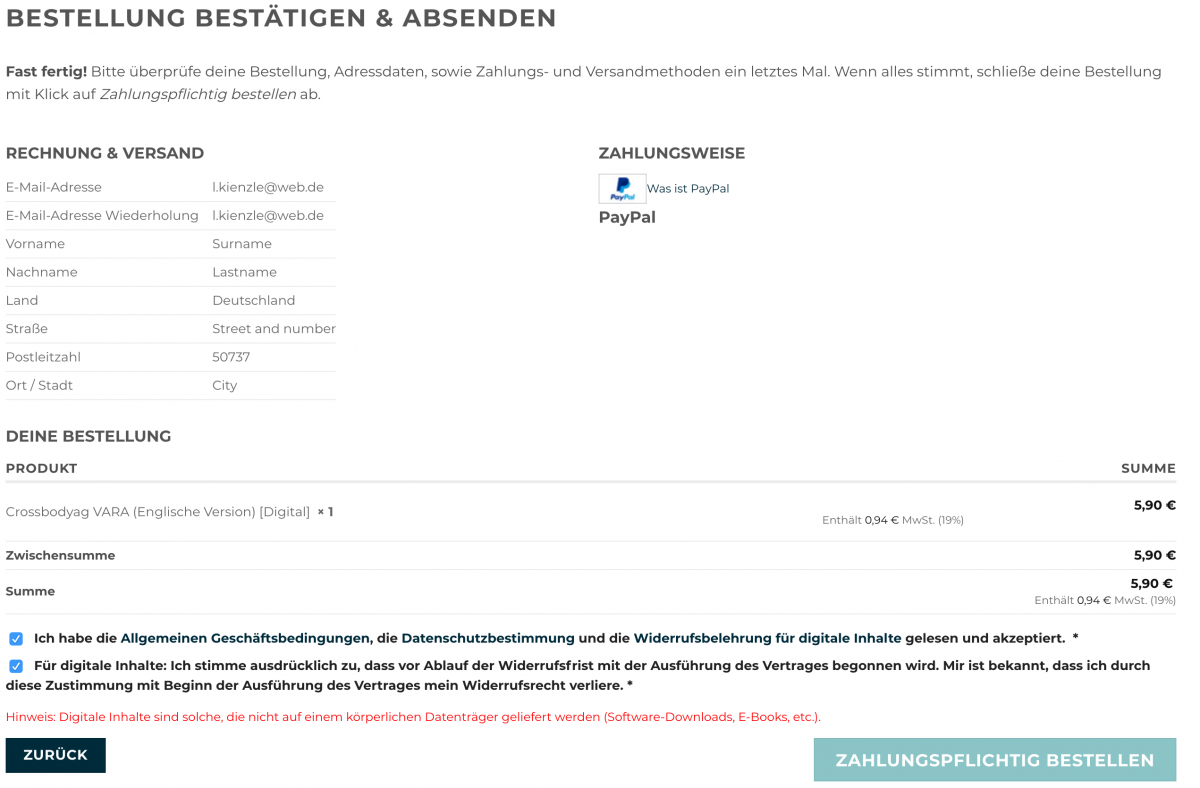 That's it! The files will be send to your given email-adress.
Please note, since you are ordering on a German website, the email confirmation will also be in German! But the files are in English.
Now you only have to download the files listed on the right side under "Download".